FFDShow - Freeware
FFDShow Homepage
FFDShow Homepage (old)
New versions of FFDShow
FFDShow is a set of DirectShow filters and VFW codec for video compression, decompression and processing and audio compression and processing.
DVB Dream supports this great (free) tool now and it means more features for DVB Dream!
Features:
Video:
- PIP support, including independent FFDShow options
- Keys & remote - keyboard shortcuts...
- 4:2:2 support
- OSD
- Deinterlacing
- Crop & zoom
- Logoaway - to hide ugly/moving logos/icons
- Picture properties - to change contrast, brightness, gamma...
- Blur & noise reduction
- Sharpen
- Noise
- Perspective correction
- Bitmap overlay - to add images
- Grab - to make snapshots
...
Audio:
- Normalize
- Equalizer
- Noise reduction
- Resample
- Delay
- Swap channels
- Mixer
- Noise shaping
- FIR filter
- Convolver
- Freeverb
- Crystality
...
Screenshots (click to enlarge):
FFDShow and DVB Dream (Bitmap overlay, Flip, OSD, Logoaway, Noise, Zoom...):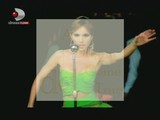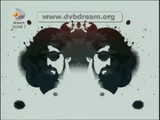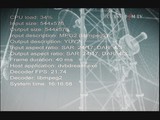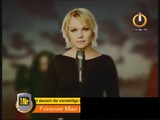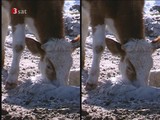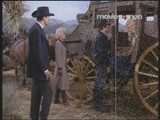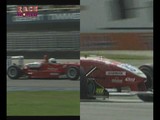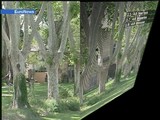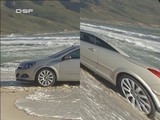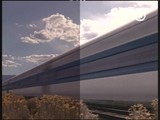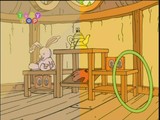 Recommended options (if something doesn't work, try this first):
- Use FFDShow version Apr 13 2006 or newer
- Change MPEG2 decoder to "libmpeg2" in FFDShow - "Codecs"
- Enable options "Use overlay mixer" and "Allow output format changes during playback" in FFDShow - "Output"
- Don't use option "HW deinterlacing" in FFDShow, it cause problems in Overlay mode, in latest versions
- Don't use "Postprocessing" option in FFDShow, it is needed for DivX/Xvid, but could cause problems and high CPU usage in DVB Dream
- Use Video Mixing Renderer, or Video Mixing Renderer 9 in DVB Dream
- Enable "Reset DS on channel change" option in DVB Dream
- Set aspect ratio to 4:3 in DVB Dream
You can also use the profile attached below (packed), but it doesn't include all the steps above.
If you want to use FFDShow for your video (DivX/Xvid) player(s) and DVB Dream, do this:
- Set FFDShow options (more above) and save them as preset (to file)
- Set "Preset autoload conditions" in FFDShow "Image settings" - add dvbdream.exe to "on application exe file name match"
- Enable options "Automatic preset loading" and "Try to load preset from file first" in FFDShow "Image settings"
- Do the same for your video player(s), just add video player(s) instead of dvbdream.exe, e.g.: mplayerc.exe;mplayer2.exe;wmplayer.exe;mv2player.exe
FFDShow audio decoder configuration - Mixer option - allows to play left or right channel in both speakers. This is useful if the channel broadcasts different languages at left and right channel. You can use the profiles attached below (packed). To import and use the profiles follow these steps:
- Download and unpack the profiles attached below
- Set the FFDShow as Audio Codec in DVB Dream menu > Options > Video
- Double click the FFDShow audio decoder tray icon and select the "Audio settings"
- Click the "[v]" button next to "New" button and select "From file..."
- Find and open the profile and import the rest profiles this way
- Right click the FFDShow audio decoder tray icon and select "Both Channels", "Left Channel", or "Right Channel".
- Now you can use a desired option the same way anytime by the tray icon
Please let me know if FFDShow does not work, even if you are using recommended options.