DVB Dream
DVB Dream Homepage
DVB Dream Forum
Frequently Asked Questions
How To Report Bugs
German Support Homepage
DVB Dream is DVB player with many nice and unique features (more below), it supports standards DVB-S, DVB-C, DVB-T, ATSC, ISDB (more below).
Features:
- Multi PIP (19+1)
- Multi recording (MPG, TS)
- Timeshift
- LAN Streaming
- Unique channel list system
- Favorite channels
- Quick Favorites
- Child lock
- Embedded aspect ratio modes
- Cropping / Zoom
- Sleep timer
- Record timer
- HDTV and H264 support (some codecs only)
- Auto-zap
- EPG
- OSD
- Scheduler
- Teletext (plugin)
- Render-less mode
- Internal graph building
- Multi monitor support
- Command line support
- Network Scan
- Raw Diseqc commands support
- Plugins support
- Preffered languages
- Uncommitted switches support
- Positioner support (including GotoX.X / USALS, more below)
- Snapshot feature (more below)
- Keyboard shortcuts
- Custom keyboard shortcuts (only workaround for now, more below)
- Global keyboard shortcuts (only workaround for now, more below)
- Remote control support (more below)
- Themes
- Upgrade reminder
- 22 languages support
- DVBEPG by Momotte (module)
- CHLTools by X05 (module)
- Signal Display (module)
- Level log (module)
-
FFDShow
support, it means more features...
Video:
- PIP support, including independent ffdshow options
- Keys & remote - keyboard shortcuts...
- 4:2:2 support
- OSD
- Deinterlacing
- Crop & zoom
- Logoaway - to hide ugly/moving logos/icons
- Picture properties - to change contrast, brightness, gamma...
- Blur & noise reduction
- Sharpen
- Noise
- Perspective correction
- Bitmap overlay - to add images
- Grab - to make snapshots
...
Audio:
- Normalize
- Equalizer
- Noise reduction
- Resample
- Delay
- Swap channels
- Mixer
- Noise shaping
- FIR filter
- Convolver
- Freeverb
- Crystality
...
Screenshots (click to enlarge):
DVB Dream (OSD, PIP, Multi PIP...)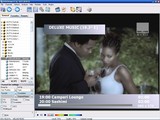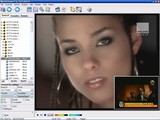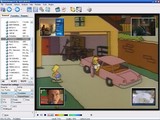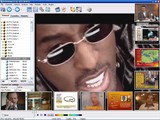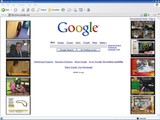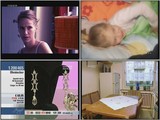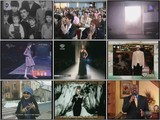 DVB Dream (Embedded AR modes, LAN Streaming, Quick Favorites, Timeshift)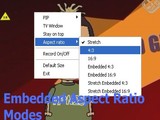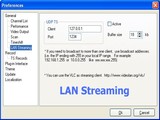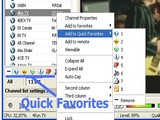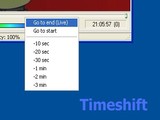 Satellite List Toolkit (Channel list, Statistics, Beam Maps...)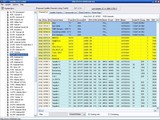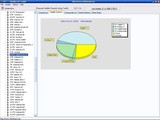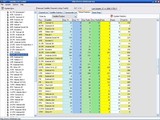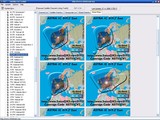 FFDShow (Bitmap overlay, Flip, OSD, Logoaway, Noise, Zoom...)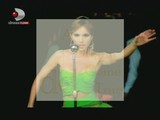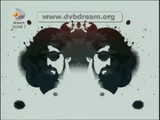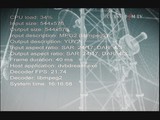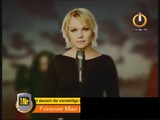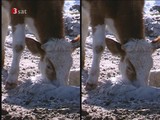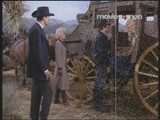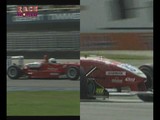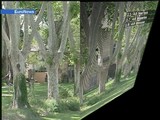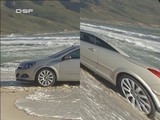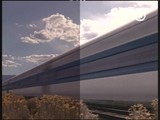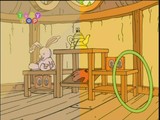 Supported Devices:
- BDA Devices (TBS Q-Box, Compro VideoMate S350, KNC1, Twinhan and many others...)
- B2C2 (Skystar2, Airstar2, Cablestar2)
- Twinhan (All PCI models should work *)
- Pinnacle PCTV 300i
- Pinnacle PCTV Sat/400i/Lite
- Genpix 8PSK to USB device
- Broadlogic (BL2030)
- DVBWorld (Nextorm/SatStar2/Acorp TV878DS USB/PCI)
- Tongshi DVB-S
- Coship/SmartVision CdvbAny2030s
Details
Notes:
- Some codecs do not support PIP (e.g. old Cyberlink versions)! Best codecs for DD: Sonic or Nvidia
- Please do not try to use old modules (DDRemote, DVBEPG etc) with new DD. Old modules are incompatible with new DD
- SkyStar 2 users must use Mibi's patched drivers to be able to use positioner feature
Custom keyboard shortcuts and Global keyboard shortcuts:
Not implemented yet, but you can use
HotkeyP
(freeware) as workaround. Read HotkeyP Help and guide
here
for more information.
Remote control support:
- Installation for SkyStar2, AirStar & Cable Star
- Please download WinLIRC setup package first (from
DVB Dream Homepage
)
- When installation is completed, double click on the WinLIRC icon at tray
- Click on "Reconfigure" button to see Configuration dialog
- Click on "Browse button" to specify B2C2 remote configuration file
- Select b2c2.def (c:\dvbdream\winlirc\b2c2.cf) and click on OK
- Start Dvb Dream and open Remote options
- (Main Menu->Options->Remote->Options)
- Then select "WinLIRC" as remote type and close the window
- Now you are ready to use your B2C2 remote in DD !